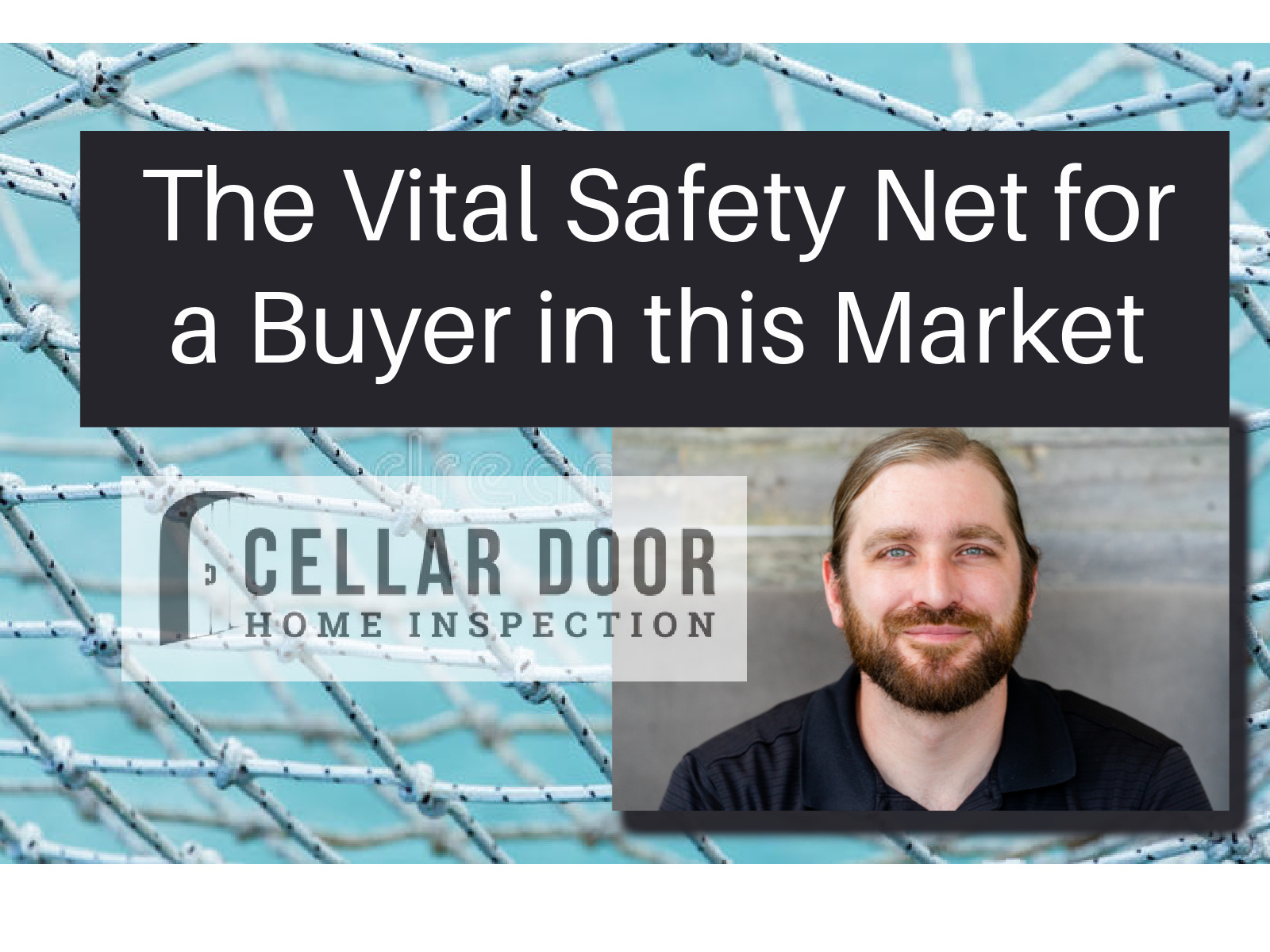 The Vital Safety Net For a Buyer in this Market
How Home Inspections have Changed in the Current Real Estate Climate
By Carolyn Lander
We all know the real estate market is as hot as a sunburn in June (and maybe just as painful if you are a buyer) and many hopeful home owners are trying to make the best decisions given the pressure of a market that slows down for absolutely nobody. 
Why the intensity?
Cleveland.com summed it up pretty well in an article posted recently describing a recent trend to waive all inspections to make an offer look more attractive:
An estimated 28 million Americans plan on buying a home in the coming year, according to NerdWallet's 2021 Home Buyer Report. But at the end of 2020, the supply of available homes in the U.S. was just 1.04 million units, according to data from the National Association of Realtors — the lowest number since the NAR began collecting data in 1982.
With multiple buyers vying for listings, the pressure to craft a compelling offer can be intense. In the fourth quarter of 2020, the National Association of Home Builders Housing Trends Report found that being outbid was the most common reason buyers cited for not yet purchasing a home.
In the past, home inspections exposed potentially costly repairs that helped the buyer request a fix or a price drop once in the contingency phase of a contract. But if the seller has several more offers on the table, what is the purpose of a whole home inspection if the next offer on the table is just a few hours away?
Read on for 3 major reasons that a Home Inspection is still a necessary investment prior to purchasing a house. 
An Escape Route
Although many sellers currently do not have to make contingencies or negotiate price, a home inspection can still provide a way for a buyer to back out of the contract if a major defect is revealed. Foundation/structural issues, significant water damage, and/or safety concerns could potentially present a bigger initial investment than originally planned for. "These aren't issues that I see often" says Brian Boulis, co-owner of Cellar Door Home Inspection. "But when I do, I know my client is relieved to have found out."
When purchasing a house at the top of the market, exposing additional costs can greatly assist you when determining if this is the right investment.
"These items are part of the cost of homeownership, but it's helpful to know what you'll be in for down the road." 

Brian Boulis Co-owner of Cellar Door Home Inspection
A Budget Lifesaver
More often, a home inspection reveals the maintenance life expectancy of important elements of the house. "Knowing that a roof has evidence of past repair or that an HVAC system is 20+ years old can help a homeowner budget and save for the big ticket items," Brian explains. "These items are part of the cost of homeownership, but it's helpful to know what you'll be in for down the road."
This essential insight can help prepare and direct funds necessary to maintain your home while avoiding the shock of a costly repair.
A Honey Do List
And finally, a home inspection can create a professional checklist for the homeowner to complete to protect their enormous investment. Whether it is clogged gutters that could potentially flood a basement, a small leak in a bathroom sink, or cracked caulking around a window, many of the maintenance items are inexpensive to fix in the beginning. But as Brian consistently conveys to his clients throughout the inspection – "It's best to get on a small problem while it's still small, rather than letting it snowball into a bigger one."
Knowing the nuances of your new home and the maintenance items to be addressed can help save you money down the road.
When starting his business, it was Brian's mission to provide a comprehensive exam of the houses that his clients entrusted him to inspect. Years later and despite the market, his vision remains the same. Providing a report that lets his clients proceed with confidence.
Ready to schedule a home inspection? Click here to access our online scheduling portal