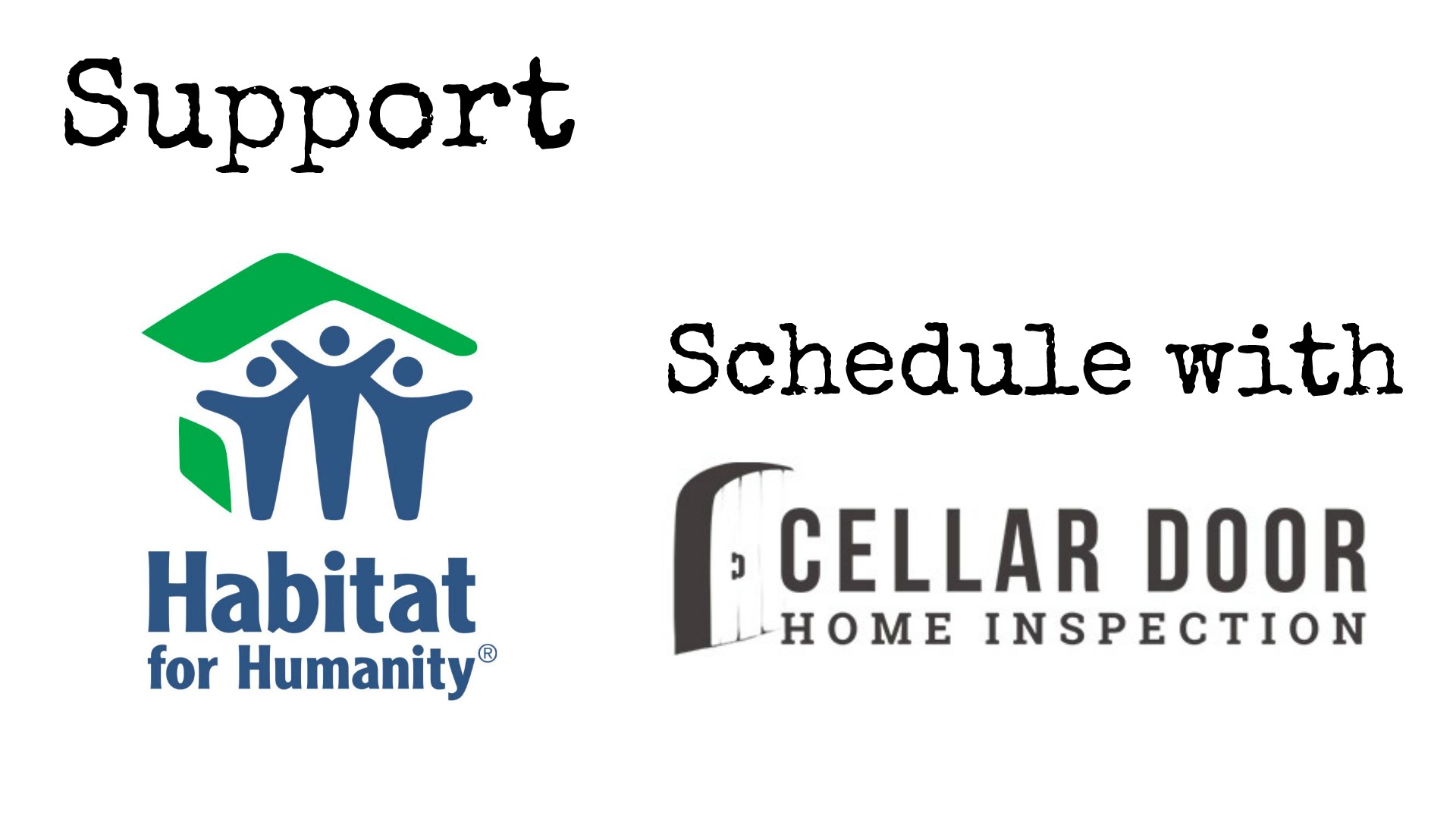 Cellar Door's Community Involvement: Habitat for Humanity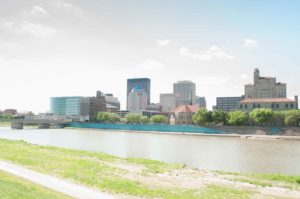 Last Monday, we had the opportunity to meet with some of the truly inspiring people that make Habitat for Humanity of Greater Dayton the amazing organization that it is. As we walked along the riverbank in the quaint McPherson town district to their main office we marveled at not only the beautiful view of Dayton's skyline (it's not much, but it's home!) but also the hospitality we received as soon as we entered the office. We had the privilege of meeting Dave, the development director, who explained the organization and gave us a tour of the facility.
He showed  us photos of the 2 families that are currently in the program to get new housing. A family of six and a family of two, all looking into the camera  with hope and excitement in their eyes. Their dreams of having a safe space to raise their children had finally come true. Their prayers have been answered. As have so many others.  And it is all because of the good work of Habitat for Humanity.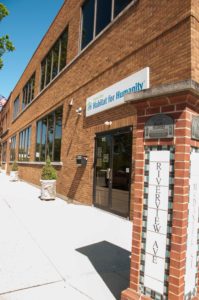 He explained the models of Habitat which really serve it's recipients – like how it's not just about an affordable house but how to nourish and educate families on how to break the poverty cycle. Each family is required hundreds of hours of labor called sweat equity. Each family has to do 50 hours of mandatory education from finances to home maintenance. They are all blessed with a 0 interest mortgage. And with all of these systems in place, these families are able to thrive. Recently, a previous recipient called to let Habitat know that they were celebrating their child's graduation from college – the first college grad in the family. Ever. And this mom truly believes it was because of the stable foundation that was provided by a stable home.
We knew from the beginning that once we had established our business that we wanted to give back to our community – not only to be good citizens but also to provide a good example to our children. And because we are so passionate about homes, this seemed like a good fit from the beginning. What we didn't know but was so excited to learn is how similar our values are. Both Cellar Door and Habitat for Humanity value education as we know that empowering a home owner with knowledge is one of the biggest gifts we can give them with one of the biggest investments in their life. As previous clients can attest, walking around the house with Brian informs our clients about the home as it is, and what it will need to make the best decision for themselves and for their family. And the education doesn't stop with our clients. We are also licensed through the State of Ohio to offer CE classes for Realtors. Classes range from Mold and Lead in the home to insightful tips on what to look for on the periphery of a house.
Lastly, we know what a blessing it is to have a safe and sturdy home to raise a family in. As a family of five and home owners as well, we also know how important it is to have our h
ouse in good working order. A stable house can allow a family to thrive.
So this summer, as the real estate market continues it's impressive upswing, let's take a minute to consider the families in our community that aren't as fortunate. Habitat for Humanity has plenty of ways to volunteer and donate from working on a build site, working as a family advocate, or donating money. And if you are purchasing a home and value education, good stewardship, and a thorough and informative experience, schedule with Cellar Door Home Inspection and we will give 10% of our proceeds to this amazing organization.
Addendum – We did it!  We were able to give Habitat for Humanity a large donation at our last Real Estate Event !
We just want to thank all of our clients this past summer for trusting Brian to inspect one of the biggest (and most precious) investments of their life. We KNOW this donation will be put to great use!